In the News

Stereoscopic 3D films for 2018
Burning Man 2015 filmed in Stereoscopic 3D and mono by Al Razutis
Now Playing
Al Razutis went to Burning Man 2015 and filmed the art, people, and various creations and events in a spontaneous setting and documented this world-famous 'anarchist art event'. These films are being released in 2018 - 2019 as a number of stereoscopic 3D experimental films by Razutis, with music and soundscapes by Gary Courtland-Miles. NEW RELEASE: SCENES FROM BURNING MAN 2015 (13 min., standard viewing on YOUTUBE)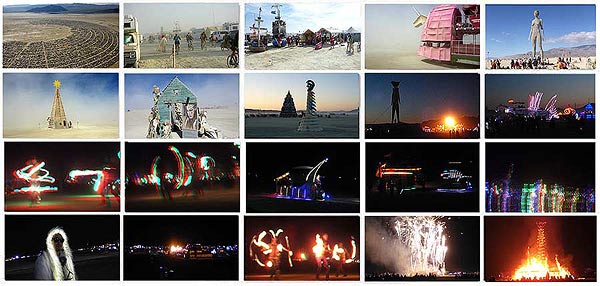 3D Video documentary West-Coast Artists in Light
Vol. 4 - Razutis & McCormack
Volume 4 continues the project in two important aspects: the continuing works of Al Razutis, the last remaining practicing west-coast Canadian holographer and the guy who brought holographic art to Canada in the first place, plus the new research and documentation of the Sharon McCormack Collection and Archives. In this stereoscopic 3D volume the works of Al Razutis and Sharon McCormack, Multiplex Company, SF School of Holography come to life in spatial 3D forms and videos!
Sample new 3D video clips - From West-Coast Artists 'VOLUME 4':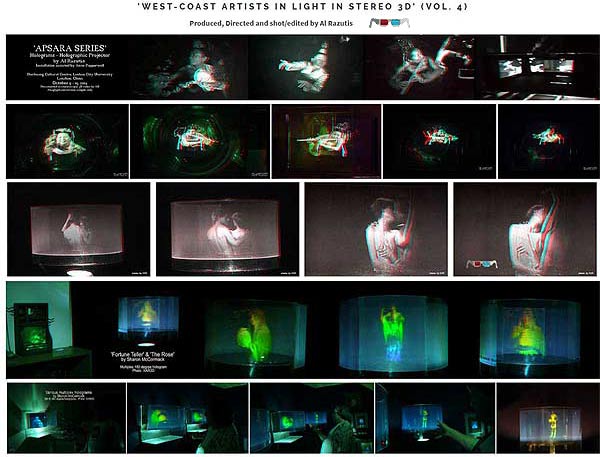 Stereo 3D video and Standard 2D videoclips from 'West-Coast Artists in Light' are viewable on YouTube XAR3D ('West-Coast Artists 2D' and 'Holographics 3D')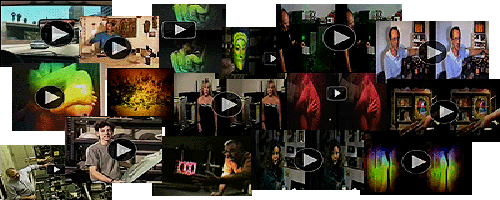 Unique and Historical Holographic Art For Sale or Lease
Holographic Art by Al Razutis, classic and contemporary, exhibited internationally - for sale or for exhibition
These works are selections from a career of almost 50 years in the field of holography. They are available individually or in groups, and rental/lease terms are negotiable based on circumstances. In all cases a 50% retainer is required. Visit Art and Display Holographics - Sales - Leases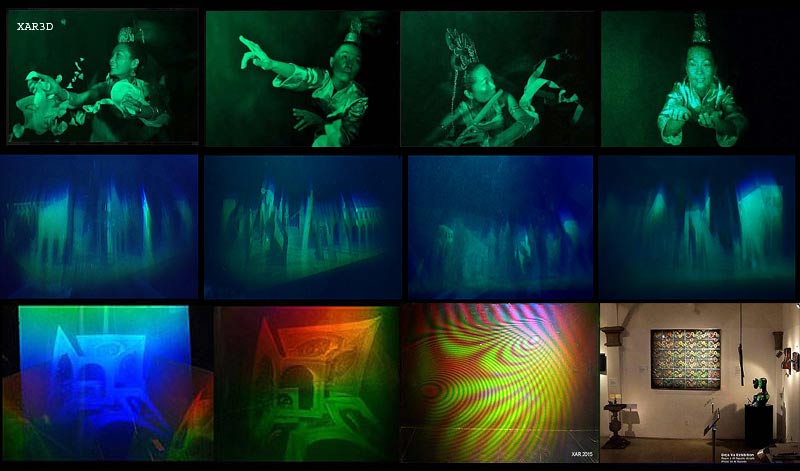 Holographic Art (complete list) by Al Razutis is for sale or for exhibition in a selected limited number. These works are listed in a page of selected works from recent and past historical periods with many of the works featured in international exhibitions. For photos, information, terms of purchase, lease or rental visit Art and Display Holographics - Sales - Leases.
Contact Al Razutis directly at alrazutis@ymail.com for a price list or to discuss your exhibition interests.