UNDERGROUND
FILMS, INTERMEDIA FILM CO-OP, EXHIBITIONS, IMAGE EXCHANGE, POEMS / PROSE, etc.
These excavations concern 1967 - 1972 underground film and poetry activities by Al Razutis in California, and at Intermedia (Vancouver), and in other Vancouver, Canada locations.
Due to the scarcity of recorded or remaining material (images), this archive is an in-progress work and is intended as a factual supplement to biographical material.
'UNDERGROUND' FILMS by Al Razutis:
Screened at underground cinemas in Davis, CA, Vancouver, BC Canada, toured and distributed
PROSE - POEMS & CATALOGS by Al Razutis:
PROSE POEM: 'ILIUM: EXPRESS' (1968-70, rev. '77)
PROSE POEM: 'THE BEAST' (1968-70, rev. '78)
INTERMEDIA POETRY READINGS (1969-70) - SAMPLE PAGE (.PDF ACROBAT FILE)
'EAST-WEST UNDERGROUNG FILMS' (1967-8 Screenings, California and Vancover, Canada)
INDEPENDENT and INTERMEDIA UNDERGROUNG FILM SCREENINGS (1968-70, Vancover, Pacific Northwest, US & Canada)
SCREENING POSTERS
'Rimmer - Razutis - Rodan' (1969)
9 Underground films
-- POSTER ( by Al Razutis )

'INTERMEDIA FILM MARATHON' (1969)
Vancouver Art Gallery
-- POSTER (by Al Razutis and Ed Varney )
INTERMEDIA FILM CO-OP - Vancouver, 1968-70:
Underground Film Distribution Co-Op (Co-founded by Al Razutis)


INTERMEDIA FILM CATALOG COVER & SAMPLE PAGE:
Intermedia Film Catalogue - complete - PDF


Intermedia Film Co-Op Catalogue Cover - Supplement - Vancouver, 1970-71
IMAGE EXCHANGE - Vancouver, 1971-72:
Stock Footage Image Bank and Exchange
(Co-founded by Al Razutis and Gary Lee-Nova)


FILM EXCHANGE LOGO & COVER
by 'ART RAT' (Gary Lee-Nova):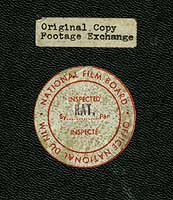 click image for IMAGE EXCHANGE - GUIDELINES

---
---
---
[HOME PAGE]


[HISTORY OF VISUAL ALCHEMY]


[CURRENT PROJECTS - EXHIBITIONS - INFO]

[VISUAL ALCHEMY HOME]