WELL, LET'S CONSIDER...
...how it all has DE-VOLVED, from SHOPS to new 'attractions' called GALLERIES (all that cow-worshipping 'tolerance' aside, for a moment), and at the end of this millenium, to become a 'GOOD VIBRATIONS' (coherence, this?) FACADE where ROYAL APPOINTMENT and all form of 'legitimacy' are APPROPRIATED... where ingratiating 'link droppings'... and 'guest artists' abound... like virtual 'ROYALTY'... where distinctions between ART and that 'DIFFERENT SORT' become blurred... where pictures of the QUEEN compete with holos of the POPES of WONDERLAND...

And in the most mysterious Portrait Gallery of Ghosts
(Warning: "Guaranteed to scare children!")
The Royal VIP make-over HOLOGRAM set-up!
| | |
| --- | --- |
| The BLUE QUEEN'S Royal VIP Make-Over | The Royal Make-0ver chair |
'We specialize in PORTRAITS of VIPs!', said the friends of TWIDDLE-DUMB
'OF ALL THE NERVE! OFF WITH THEIR HEADS!', the RED QUEEN responded, visibly upset.



...and it became 'immaterial' whether it be in 'TWO-DEE' or 'THREE-DEE', since all was now in the hands of the... 'TWIDDLE-DEE DUMBS'!
'Oh, look at these!'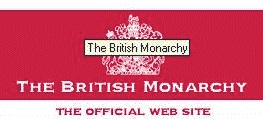 ...exclaimed Alice, forgetting for a moment that it was only a VIRTUAL 'THIS'.
Since HERE in WONDERLAND, where MONEY and MORE MICKEY MONEY was 'still to be made with, or without, the QUEEN'S PERMISSION'......all forms of claims, title, authenticity and 'ultimate selections' had sprung forth, very politely, it would seem...
(All funny hats aside for a moment, let's see the proper HEAD SIZE... THIS?
BUT WHAT GOES AROUND....DOES COME BACK AROUND...so the RULES OF THE GAME, affecting the polite explanations of the ROYAL HUSHERS, and so carefully avoiding ANY MENTION or other 'breaches in etiquette' which might identify the needs for 'MORE HUSH MONEY' and for the 'benefit of HOLO.....gra....FIX....', while popular at the TEA PARTY in Ventura Land, seemed suddenly so woefully lacking here in WONDERLAND.....
PREDICTABLY, THEN!
and with a returning cacophany of sound, and all of a sudden, or once again, depending on your whereabouts, the RED QUEEN re-arrived!

or, conversely: 'The Plot Thinned...'
XAR