SUMMARY OF MEDIA ARTS SKILLS - Al Razutis
U.S. and Canadian Citizen

e-mail contact: alrazutis@ymail.com --- websites: www.alchemists.com
Available on a contract or consulting basis
HOLOGRAPHIC ARTS


Pioneer in art holography creations, exhibitions, display techniques.



Internationally exhibited and collected artist.



Author and pubisher of critical writings on holographic art.



Present works include pulsed laser holograms and holographic movie projection.



Expert in holography - laser optics and imaging technologies.
---
2D/3D MOTION-PICTURE ARTS


Producer - Director - Writer - Cinematographer - Editor in motion-picture films.



Technical supervisor and FX innovator in motion-picture films and video.



Stereoscopic 3D video producer-director-videographer-editor.



2D-3D Cinematographer in location and studio filming - recording.



Creator of panoramic 'Virtual Walk-Throughs' (QTVR, Ipix).



Expert in audio and video editing, special FX, compression (Premiere, Vegas, AfterEffects).



Technical director for live media presentations.
---
2D/3D/ANIMATION WEB GRAPHICS and HTML - DHTML - VRML - CSS - JS coder


Builder of custom-designed web sites featuring muti-media 2D and 3D content.



Builder of custom-designed user interfaces (Media Players) for web display of audio - video media.



Project lead in avatar animation with speech recognition - interaction with navigation and content.



Builder of 3D worlds (stereoscopic, virtual reality).



Web content developer - optimizing content for multiple platforms and bandwidth.



Photoshop and Flash graphic artist using a wide variety of authoring tools for graphics, media, 2D - 3D web.



Designer in 3D Discreet - Max, VUE, Poser, and many other 3D authoring tools.



Code writing - keeping it simple, allowing full transparency to the client
---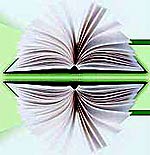 EDUCATION and WRITING


Educated in physics and math - continuing education through research and practice.



Substantial career as teacher, lecturer, professor in various universities and colleges.



Extensive background in writing and critical studies of media, including development of curriculum and course studies.



Past publisher - editor of two periodicals on film and holography, and author of critical essays.



Currently developing holographic projection for educational-entertainment film projects.
Al Razutis - Holography & 3D Resume
Contact e-mail: alrazutis@ymail.com